Mechanical engineering industry
Automated Handling Solutions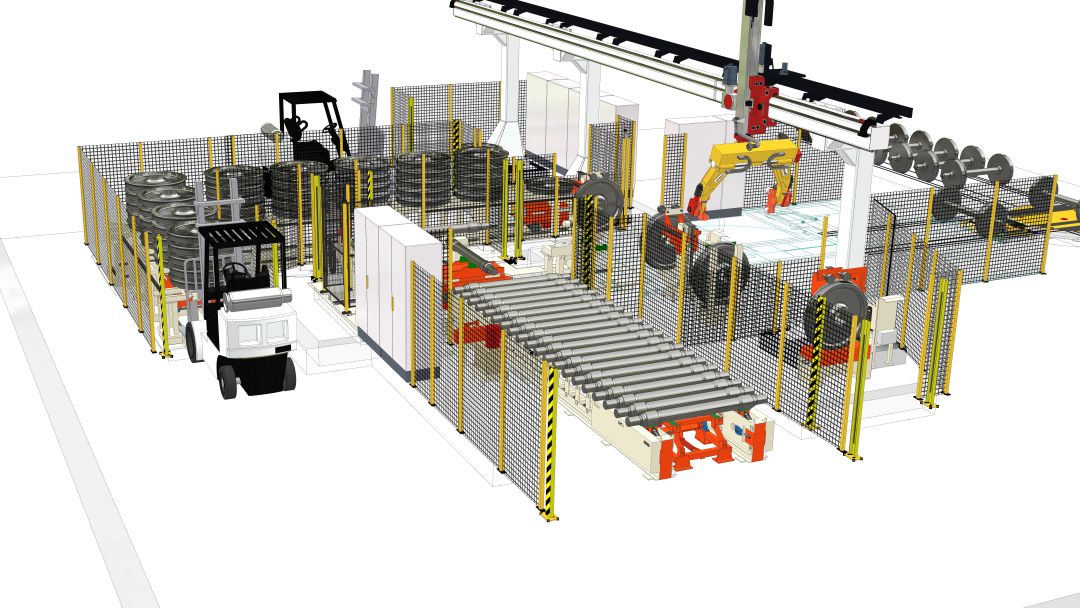 PROJECT DETAILS
Comprehensive design, production and assembly of handling line for wheels and shafts before their pressing;
Deliveries of feeding conveyors, Gudel portal manipulator with its own wheel gripper;
The whole handling line accumulates the fed components – railway axle wheels and shafts, transports them to technological and checking zones in the line. At the end of this process, it places them into collecting racks of the railway axle press.
It contains input wheel conveyors, an input shaft conveyor with a centering device, a turntable with a travelling carriage, an axle checking and greasing device, an axle collection rack, a Gudel handling system with its own wheel gripper (weight of one wheel up to 1100 kg), a wheel checking and greasing device and wheel collection racks. Line devices. Complete electrical switchboards with PLC and a corresponding control program for all supplied devices are also a standard.